3 Warning Signs You Might Need an Ecommerce Platform Upgrade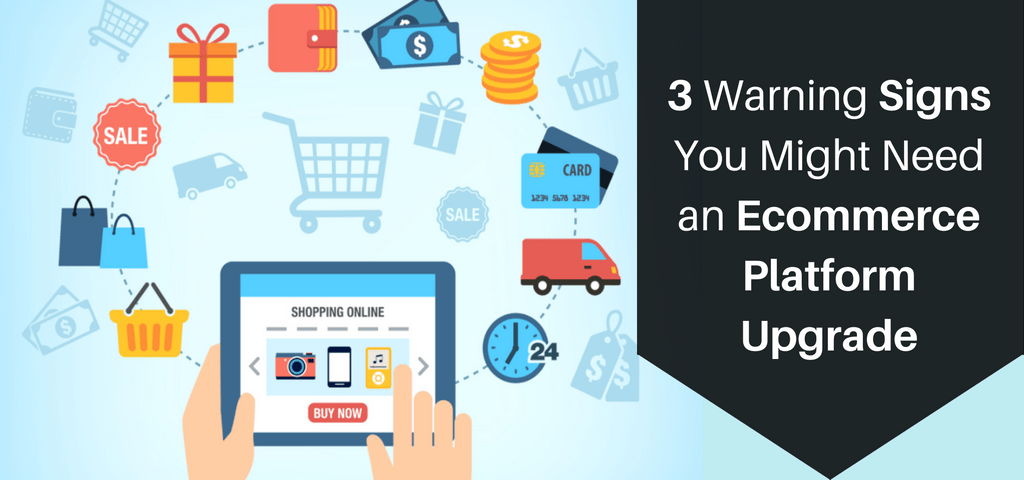 Unfortunately, warning signs to upgrade an eCommerce platform will not wave a bright red flag over the roof of your online store, with a say, "Upgrade me!" This is where a merchant needs to keep a hawkeye on all major things that communally contribute to the success or failure of their eCommerce site. Here we have compiled a list of 3 warning signs that you should seriously consider as the necessary fixes:
Multichannel Integration Issues
Nowadays customers prefer an eCommerce store which offers a smooth experience across all touch points like online, offline, mobile, etc. If you are running an older eCommerce platform based website, you may face multichannel integration issues when trying to implement multichannel integration. Since your older eCommerce platform will not comply with newer applications or systems, so it would be better to switch to a newer eCommerce platform to better serve your customers.
Your eCommerce Store's Ranking is Not Increasing
Your eCommerce store's ranking is lacking or not increasing, the eCommerce platform upgrade would be beneficial.
eCommerce platforms like Magento is a quite easy bet for most small to medium–sized eCommerce businesses to optimize their websites, offering a more organized URLs structure, enhancing your website's loading speed and resulting in improved store ranking in search engines.
Chunky Checkout Procedure
Always keep in mind that your consumers have less patience when it comes to your site's checkout process. They don't know much about your site's functionality. Thus, you need to cope up with their expectations, shopping method preferences, patience, and device of choice. If your eCommerce store's checkout procedure is chunky and non-standard or is not easy to understand by your consumers, you need to look for an upgrade.
Is upgrading a Pain for You?
While upgrading your eCommerce website, there are many puzzle pieces which make this upgrading a pain for you. These puzzle pieces include your current theme, extensions and even your eCommerce platform itself. Upgrading each of these parts will help you in avoiding downtimes and customer frustration. We at Envision Ecommerce have a chunk of certified developers and eCommerce Solution Specialists who can make this upgrading a pretty straight forward for you.
Looking for an eCommerce upgrading support? Contact us for more information.
Download Blog