20% OFF ACROSS THE STORE – JUST IN TIME FOR VALENTINE'S DAY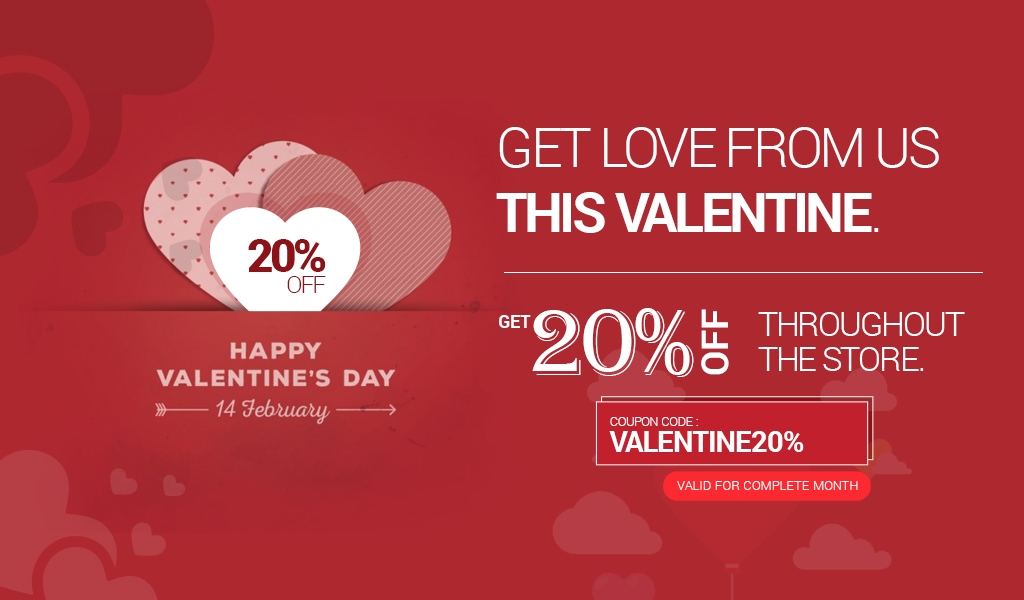 "Love is…in the air" as Valentine's Day is less than 3 days away (Sunday, February 14th!). Pulling off a wonderful Valentine's Day for your eCommerce store requires just the right eCommerce products with discounts.
On this Valentine's Day, we have decided to offer you a 20% off across the entire store.  Just use the coupon code VALENTINE20% at checkout to maximize your savings. From lovely Magento extensions to WooCommerce plugins and other effective eCommerce services – you can now save a big hand of your hard earned money with our romantic discount offerings. The Valentine's Day discount is valid till 29th February (Till Midnight).
We at Envision Ecommerce really welcome each of our customers and do our best to offer you a great service. Don't miss the opportunity to avail our Magento extensions, WooCommerce plugins & other eCommerce solutions with an outstanding 20% discount!
Celebrate the magic of Valentine's Day with Envision Ecommerce's Products!
Download Blog