Supee-6788 – A Critical Security Patch Magento Update to Install Immediately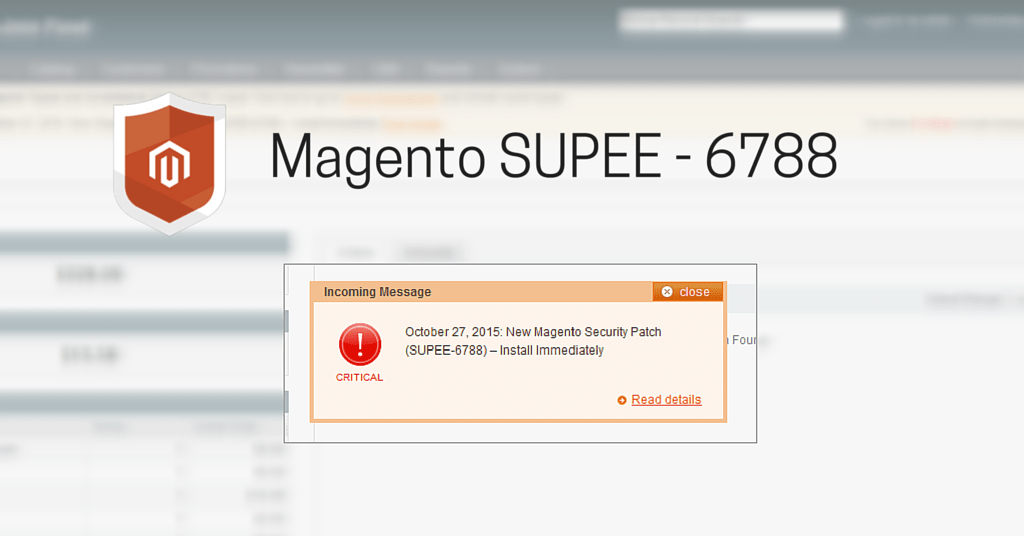 The next big release of Magento "Supee-6788" has just come to the attention of Magento community. Supee-6788 is Magento's next most powerful security patch as it is a bundle of patches & helps in resolving several security-related issues. It may possibly require many extensions/customizations changes and as a result will affect your Magento store. Thus, it seems to be different one from other Magento security patches released before and will surely make some waves in the Magento community.
So, you should first make sure that you have installed all previous security patches before proceeding with Supee-6788 installation, which further ensures about its proper installation. The followings are some security related issues addressed by Supee-6788:
Error Reporting in Setup Exposes Configuration – APPSEC-1102
Filter Directives Can Allow Access to Protected Data – APPSEC-1057
XXE/XEE attack on Zend XML functionality using multi-byte payloads
Potential SQL Injection in Magento Core Model Based Classes – APPSEC-1063
Potential remote code execution using Cron – APPSEC-1037
Remote Code Execution/Information Leak Using File Custom Option – APPSEC-1079
Cross site scripting with error messages – APPSEC-1039
Potential remote code execution using error reports and downloadable products – APPSEC-1032
Admin Path Disclosure – APPSEC-1034
Insufficient Protection of Password Reset Process – APPSEC-1027
Dev Folder Not Protected – APPSEC-1124
Cross-site Scripting/Cache Poisoning – APPSEC-1030
Therefore, if you really don't want that your customers see any above mentioned issues at your store or find your store to break on the front-end or exposing their any protected information, just remember to update your Magento store by installing Supee-6788 immediately.
Credits: http://magento.com/security/patches/supee-6788
Download Blog