Introducing Envision Mobile Apps – Bring Your Ideas & Dreams to Life on Mobile!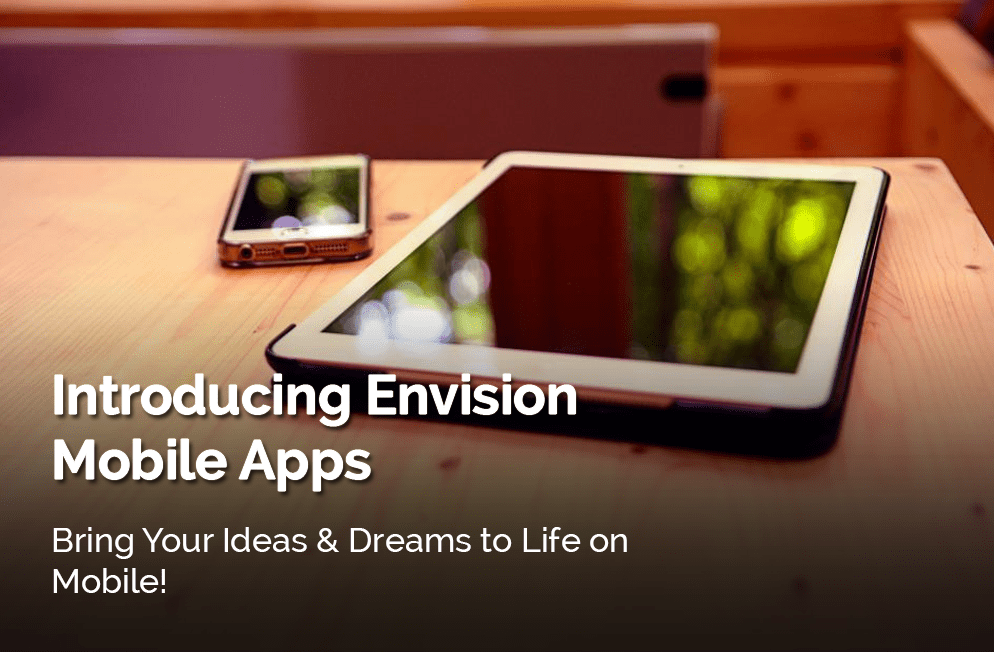 With the rise in consumer & company adoption of mobile, mobile apps are also becoming a necessity for every online business to increase both sales & visibility. From small to mid to large eCommerce business, both mobile devices & appropriate mobile apps have brought about an astonishing growth in the business functions with great consumer services.
So, we at envision eCommerce apparently decided to develop an independent online platform to showcase our ability in mobile app development. As a result, today we are delighted to announce about our new launch of Envision Mobile Apps website – a mobile development entity of Envision Ecommerce.
We have created this new App development related portal to meet the evolving needs of businesses & consumers demanding & adopting mobile apps. Our move is only to render the best mobile solutions based on different technologies such as Android, Hybrid & Ionic.
Be it a UI/UX mobile design, quality coding, modern technologies, flawless app solution, delightful user experiences, app marketing strategies and killer mobile solution, we at Envision Mobile Apps follow a mobile app development life cycle to bring your mobile venture innovation to life. Also, we have successfully launched our two mobile app products – Institute App & AskHoncho App, displayed on Envision Mobile Apps.
It is our great pleasure to launch such an exciting portal for mobile app consumers. We're looking forward to considering how the Envision Mobile Apps grows over the coming years.
Download Blog