Easter Sale is Now Live at Our Revamped Envision Store. Get 30% OFF Storewide!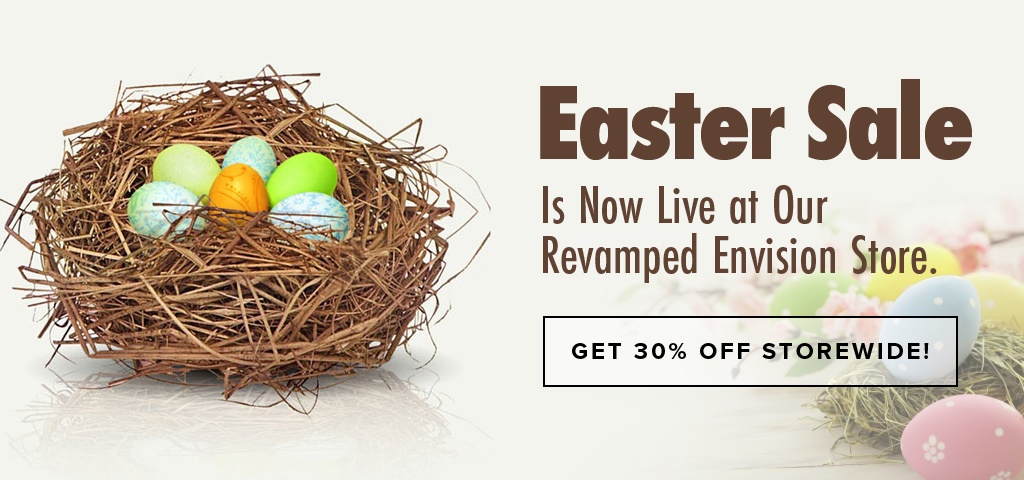 Envision Ecommerce store has been revamped. The store is upgraded to Magento 2 (the platform of the future) and with great new UI.
While the store's functionality remains largely the same, we have just upgraded it to Magento 2 and redesigned with fresh layouts for a much cleaner look for our customers. Our store now showcases all that we do which was missing in our earlier store layout. We tried our best to improvise existing store structure to match with customers' touch points. We are sure, you are going to love it.
Another notable update we expect you love is – "Easter 30% OFF Storewide". In the spirit of upcoming Easter, you can avail the benefit of this 30% discounts on any of our products (Magento extensions, Magento 2 extensions, Hybrid Mobile apps, etc.) & other services.
Meet our new revamped store and let us know if you have more suggestions and feedback. We enjoy making your shopping experience more pleasant and smooth! We're glad to welcome you at our revamped store: https://envisionecommerce.com/ecommerce-store-management/