Don't Let Culprits Kill Your Ecommerce Conversions,!!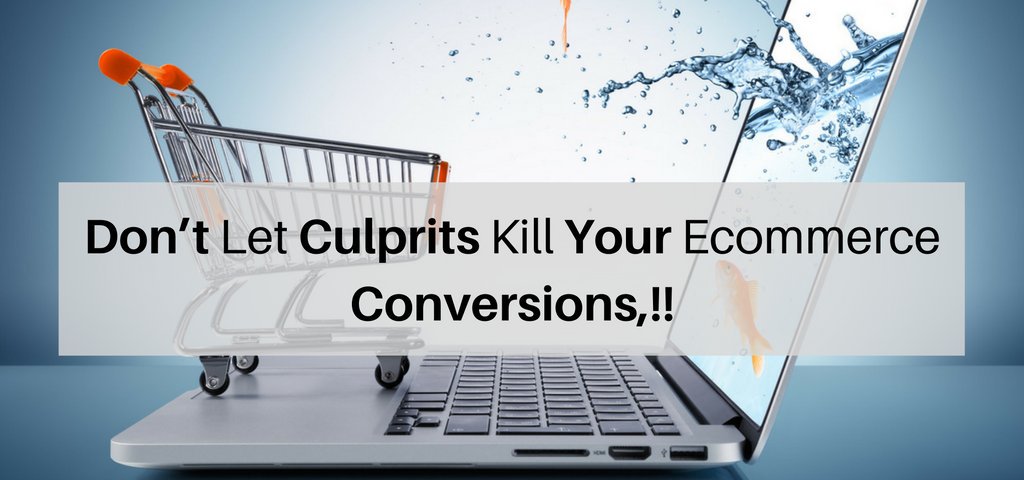 Due to emerging online market, most of the e-commerce business organizations are concerned about sales revenue and conversions. Though the importance and the significance of online marketing are everlasting and perennial. Likewise, the conversions of e-commerce are the part of the same league which is never fade out of the sheen.
Whether your online store running on Magento, PrestaShop or OpenCart platform, "Conversions" will always be the first concern in this competitive business environment. One should always be on his/her toes to gain a significant growth in the specific key performance indicators (KPIs) which can drastically affect the growth of your business. But in order to render the solution to problem, you have to analyze the process carefully, so that you can prevent your online store from spoiling.
Things you need to be considered…
1) Make use of Captcha Code: Due to the growth of online forgery, theft, and eavesdropping, today it becomes necessary for several business owners to create some new and unique ways to prevent unauthorized access towards their website's key details. Captcha codes are an ideal way to establish your online customers' authenticity and keep away from the time consuming and hard codes that can deeply affect your website's speed and conversion rates. Although, this advancement can improve your checkout process. Moreover, you can also use the eCommerce extensions to simplify the online shopping experience.
2) Choose CTA Button Wisely: Call-To-Action button likely to make a great impact on your potential customers, so select the right availability of the right button. Just try to convey your site's message in a powerful way with an amazing CTA button to grab the attention of viewers.
3) Carefully Display Business Detail and policies: In an online market, it is quite essential for e-business owners to provide the smooth access to their website detail in order to increase the customer interest. But, make sure never provide the selected information to your users because it can affect their confidence and purchasing decision too.
4) Unfavorable Reviews on Your Site: No doubt that product reviews make a powerful impact on customers' mind, but if the number of dissatisfied customers and negative product reviews are too high, it will surely hurt your conversions and sales.
5) The absence of Special Discounts: Most of the online customers are looking for the exciting offers while shopping online. If your e-commerce store is not able to display exciting freebies and other offers clearly on the site, it will definitely be hurt badly.
However, these small factors can spoil the game for your e-commerce store. So think carefully and pay attention to the limiting factors to give an amazing online shopping experience to your customers and increase the conversions as well.
Download Blog